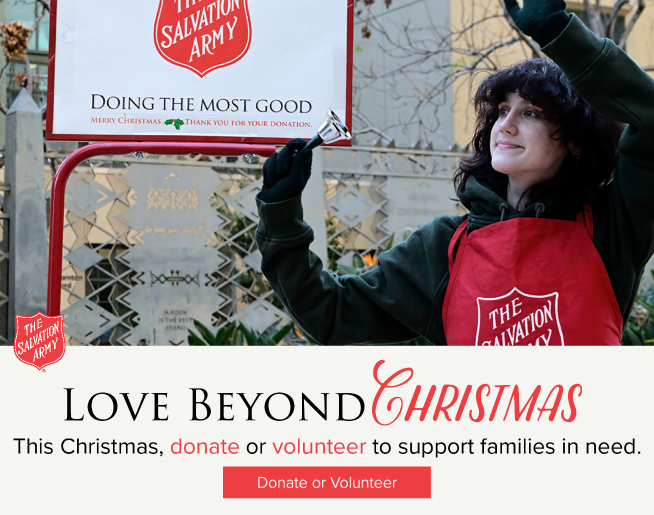 The Salvation Army's 2022 Red Kettle Campaign
The Red Kettle Campaign is one of the oldest fundraising campaigns in the country, and the arrival of the red kettle has become a staple in our community during the holiday season.
Each year, The Salvation Army recruits volunteer bellringers to help collect donations at its iconic red kettles outside stores across the Mid-South.
If you'd like to sign up to volunteer or donate to the Red
Kettle Campaign, CLICK HERE.